Barry O. Balin/Historical Archives,  Los Angeles, California  310.422.3900   Email: barryb93@aol.com   www.malibupinklady.com & www.barryobalin.com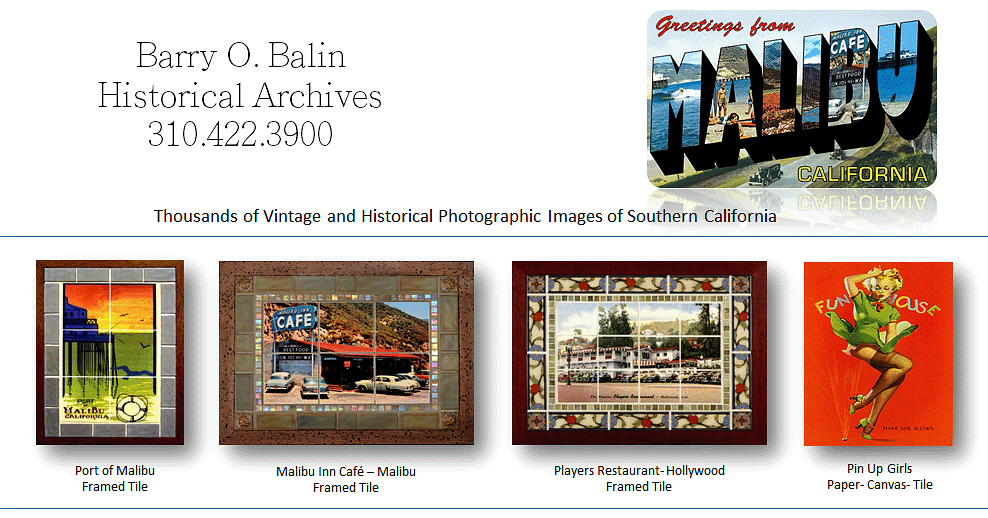 For more than forty years my passion has been collecting vintage and historical photographs of Los Angeles and San Diego area including Malibu, Santa Monica, Brentwood, Venice, Ocean Park, Long Beach, Catalina  Island, Hollywood, Coronado Island  and other  communities in greater Los Angels. My collection contains 100 other categories such as Pin Ups Girls.

All photograph are available in various sizes on paper, canvas & now on ceramic tile reliefs. For purchasing contact me at 310.422.3900.